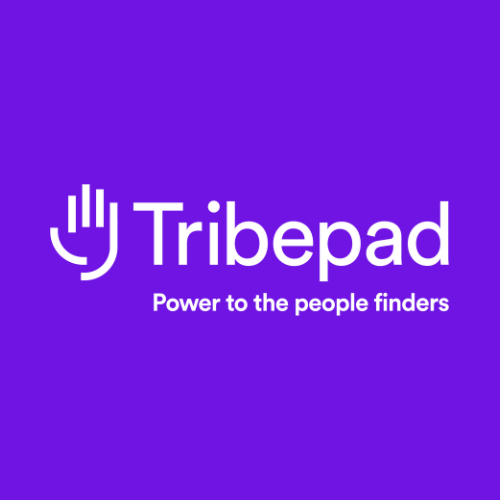 TribePad
Hall: S8-S10 Stand: CC06
| Talent Retention & Nurturement
| Recruitment & Talent Acquisition

Tribepad is the trusted tech ally to smart(er) recruiters everywhere, designed to help you fall back in love with recruiting.
Our simple, flexible talent acquisition software takes your hiring headaches away –like endless admin, repetitive chasing, missing data, frustrated candidates, sluggish hiring managers, spiralling costs – so you can get back to what you love. Helping people find careers they love.
Because the right opportunity changes lives – you change lives. The stakes couldn't be higher to get recruitment right. The right tech empowers the people-people behind great hiring to recruit faster, fairer, better.
Tribepad's talent acquisition platform brings ATS, CRM, Video Interviewing and Onboarding into one engaging, modern hub that's simple to use, and easy to configure to your way of working. We've got a strong and constantly growing partner ecosystem with ready-to-go integrations across every recruitment touchpoint, and an excellent UK-based support team.
We're proud to have earned heaps of awards and recognitions – like being recognised as a Core Challenger in the Fosway Talent Acquisition Grid 2021, which highlighted our excellent performance and potential alongside low total cost of ownership.
That's why we're trusted partners to organisations like the BBC, Tesco, NHS Professionals, Subway, Sodexo, G4S, Surrey County Council, and Tarmac. More than 25 million people in 16 languages use Tribepad, and one in seven UK jobseekers have applied for an opportunity using our tech.
Jobs are never just jobs. And the right tech is a springboard for better for everyone. Let's change lives together.
News
Tribepad Gro Applicant Tracking Software now available to mid size businesses