03 Jun 2023
Where HR & Technology Met: Looking Back at the Show 1 Month On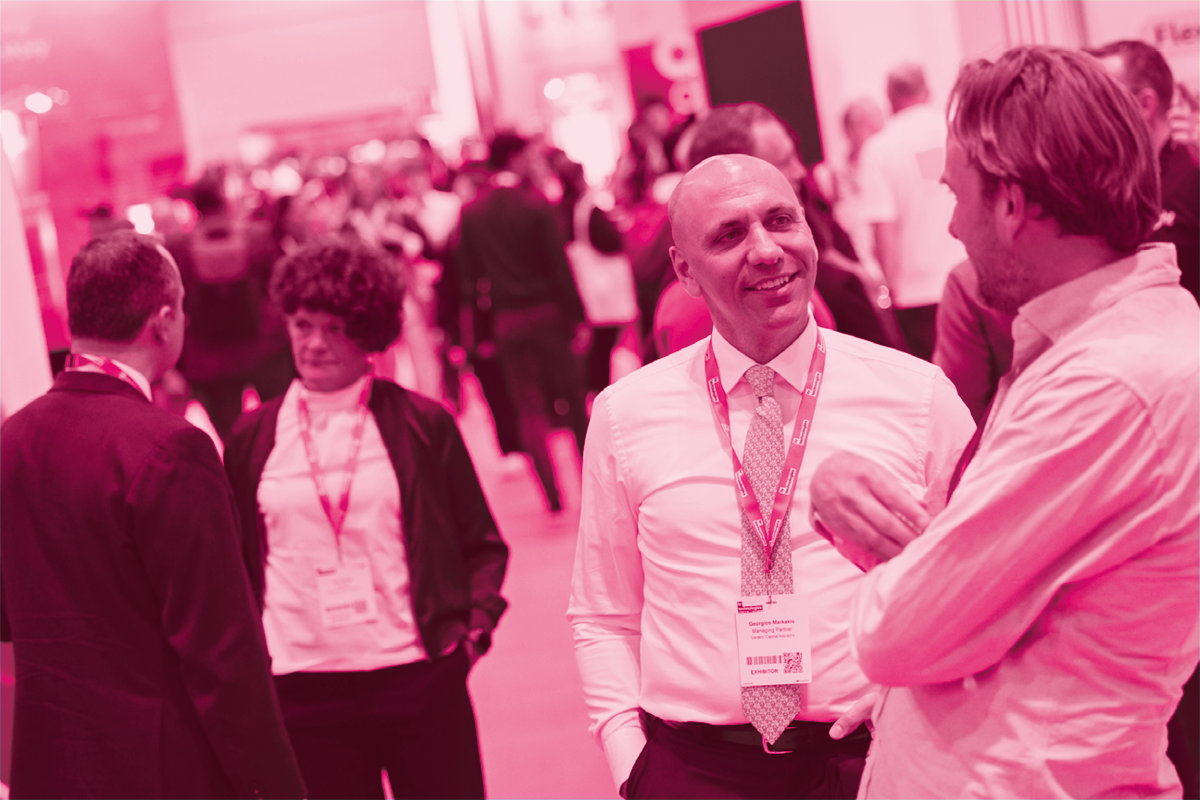 It's officially been a whole month since the very first edition of HR Technologies UK burst into ExCeL London and introduced the UK's HR & recruitment community to the best tech on the scene. Is it too soon to be feeling nostalgic? We wanted to take a quick cruise down Memory Lane and revisit our favourite bits of the event.
The Exhilarating Exhibition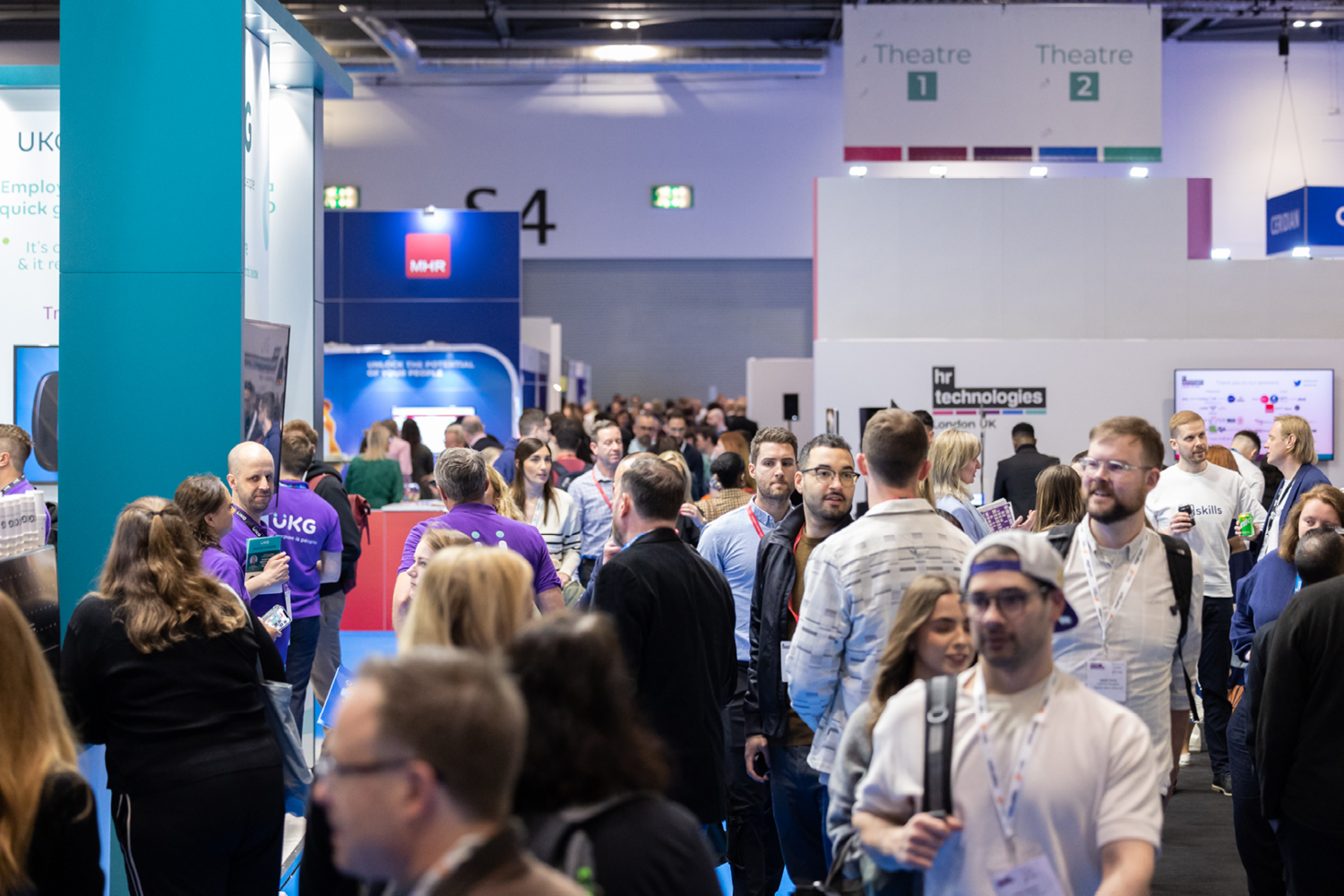 The show floor was absolutely buzzing as 65+ of the UK market's best and brightest tech solutions in Recruitment, Talent Retention, Operations & Services and Health & Wellbeing took to their stands and wowed each one of our eager and enraptured visitors. Matt Charney, TA Leader at HR.com, described the show as "a one-stop shop for getting up to speed on what's going on in this market, and more importantly, getting to meet and network with the leaders helping drive it forward." It felt fantastic walking around seeing all the productive and positive conversations taking place – it's no wonder 94% of the visitors we surveyed said they'd be back next year!
The Captivating Conference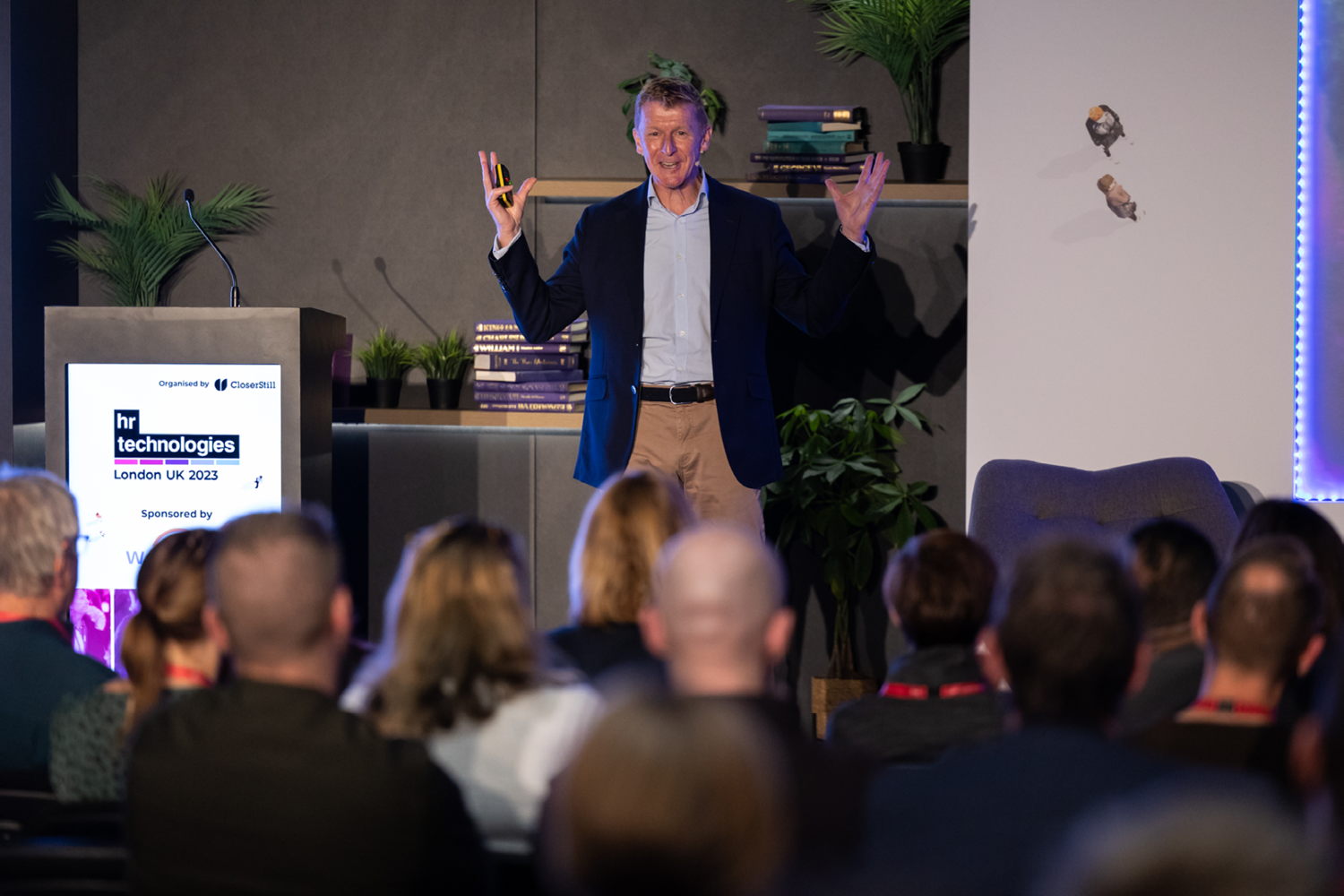 Chaired by the incomparable Researcher, Author & Speaker, Christine Armstrong, our conference exploded into the Keynote Theatre with a fascinating opening from Jamil Qureshi, Performance Coach. His motivating speech about mindset really set the bar for the inspiring sessions to come! Not to be outdone, Debra Searle, Businesswoman & Adventurer, opened day two with a bang, sharing her inspiring story of overcoming obstacles.
We'll never forget our closing keynotes either! First we had astronaut Major Tim Peake, who taught us a lot about perseverance and problem solving (including a nail-biting story about an emergency during a spacewalk!). Then, our final session from the eccentric Dave Fishwick, who made us all think, feel and laugh with him as he told us about his unbelievable journey to become the first person to be issued a UK banking license in over 100 years.
Of course, that's not to mention all of the other hugely intriguing and deeply insightful sessions from our roster of influencers, thought leaders and HR heavyweights that all contributed to the magical environment of the conference. Check out the agenda to see what they spoke about!
The Sensational Seminars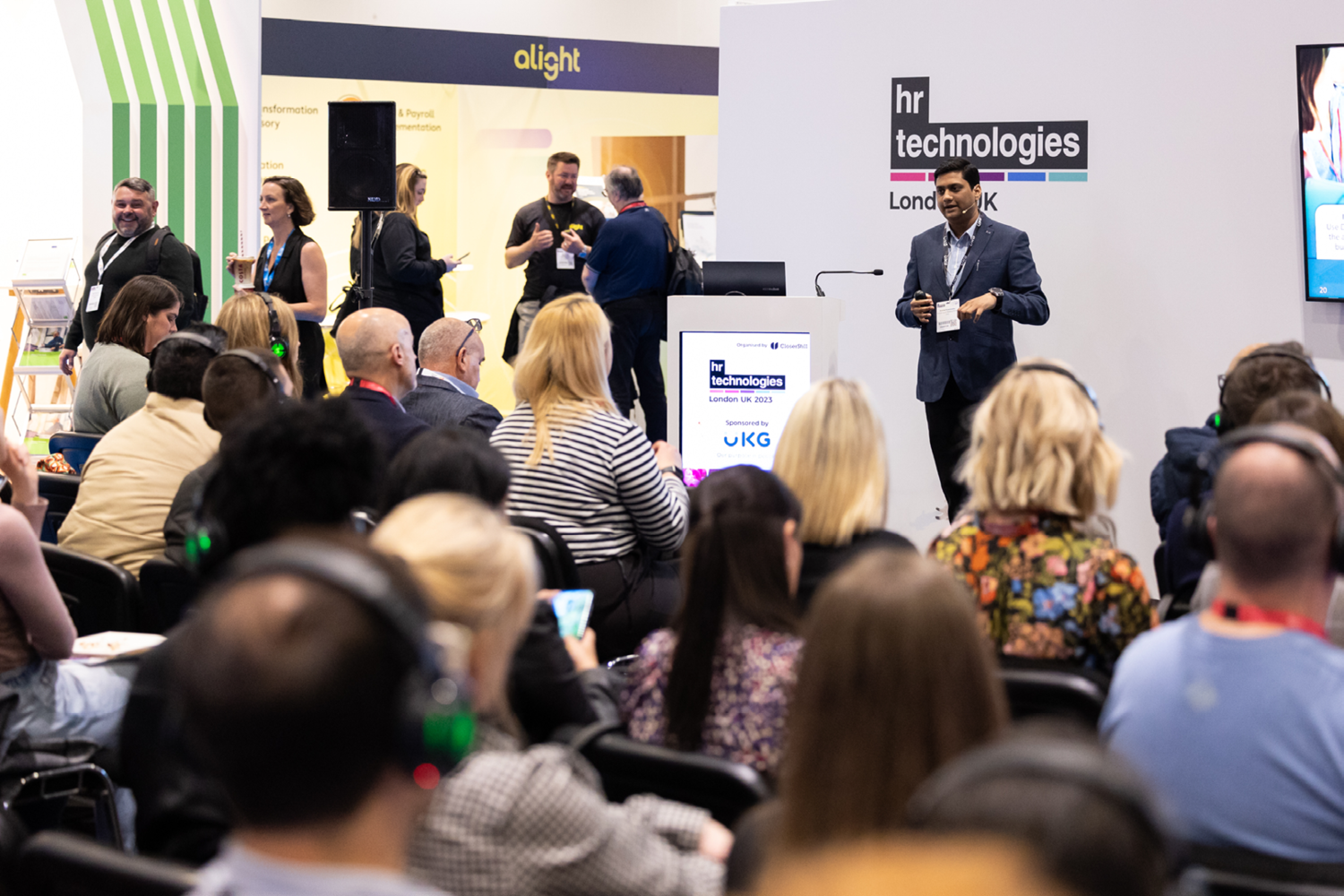 The Keynote Theatre wasn't the only place to find actionable insights from knowledgeable speakers. Each of our four free seminar theatres was packed with market-leading insights and cutting-edge tech from revolutionary brands. Every time we walked past a theatre, we picked up something new! When we caught up with Alex Hunting, Director of Strategy at Vizzy, he told us the sessions "have all been really interesting, especially those that offer a more in-depth insight into market trends with new data – not something you can find somewhere else."
The Spectacular Start-Up Showdown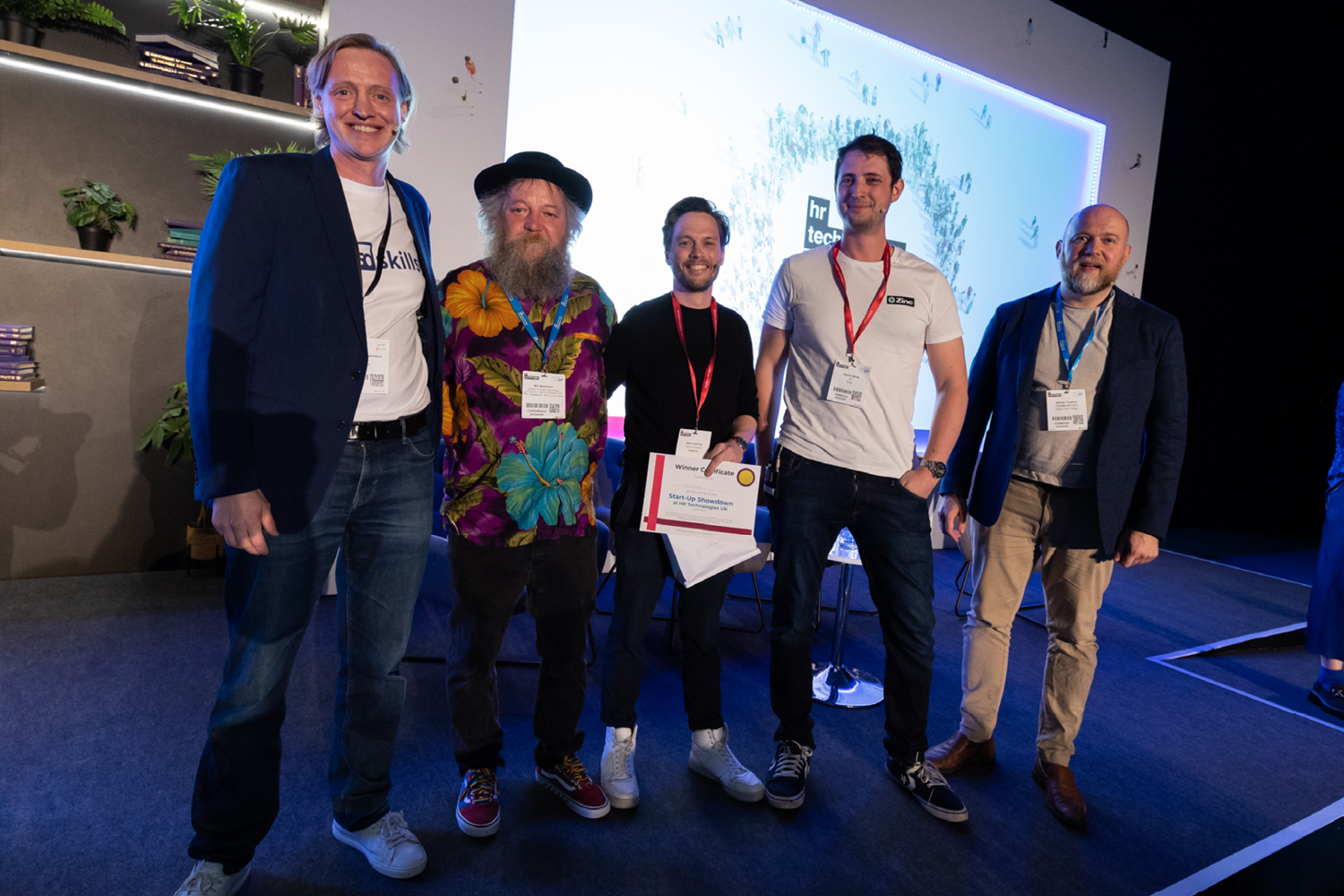 The beating heart of our show revealed itself to be the Start-Up Zone, in which the freshest and most innovative new tech solutions planted their flags and made a name for themselves. We were thrilled to see how busy the Zone was (even if it was difficult to make our way through the crowd at points!).
But, the real highlight was the Start-Up Showdown, hosted by industry thought leader Bill Boorman, where our Start-Ups went head to head in front of a panel of expert judges and investors. Despite the edge of competition, there was a real supportive air between our contestants, with each one telling us how interesting and exciting they were in the others. It was a valuable opportunity for them to present their solutions and get real, tangible feedback from the judges.
After a first day filled with punch-packing pitches, four Start-Ups made it through to the finals in the Keynote Theatre on day two: 50skills, HealthKey, Start From Today and Zinc Work. One by one, they pitched their products one final time before being asked some curveball questions by our judges.
Of course, there can only be one winner, and though the competition was tight, the Start-Up that came out on top was HealthKey! Along with a free stand at HR Technologies UK 2024 and 3 months of free advisory services from Bill Boorman, they won a new mascot – a little teddy bear by the name of Henrietta Renata Teddington (or HRT for short)
After his win, we caught up with Dave Tejs Jørring, Founder & CEO of HealthKey:
"It's just inspiring to see the others, and fantastic to hear questions from the panel. It always gives really good insights and ideas just to hear what they're asking and what other people think about it. And then, obviously, super happy to win!"
The Constructive Collaboration Zone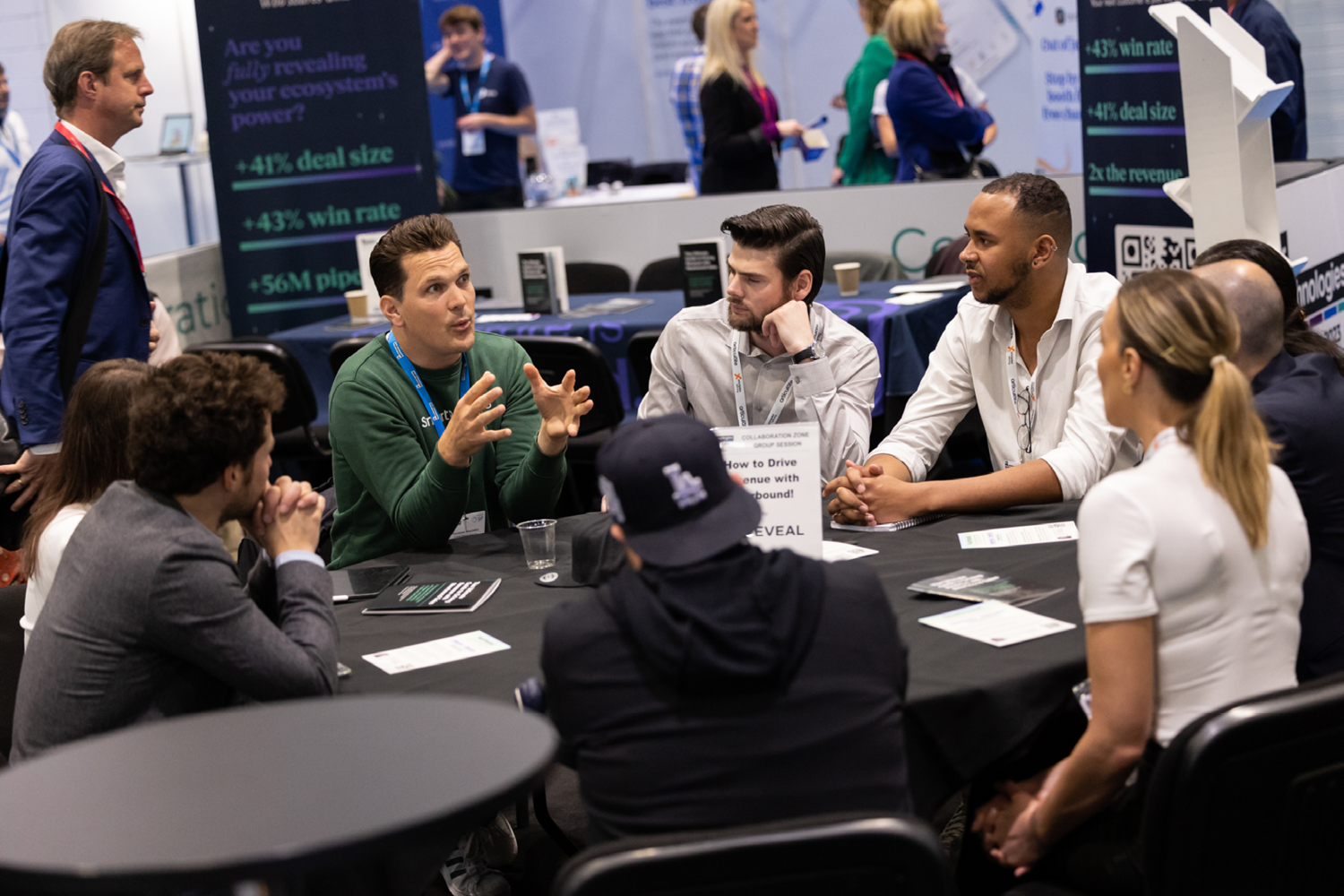 In partnership (or, better yet, collaboration!) with Ward Christman of HR Tech Alliances, the Collaboration Zone provided an opportunity for all vendors in the HR tech space to come together. There, they spoke about current and future industry trends, best practice methods, and potential partnerships & integrations. The discussions we saw were constantly moving between some informal chatting and some serious industry deep-dives. We can't wait to see what new partnerships emerge as a result!
Looking Ahead to the 17th & 18th of April, 2024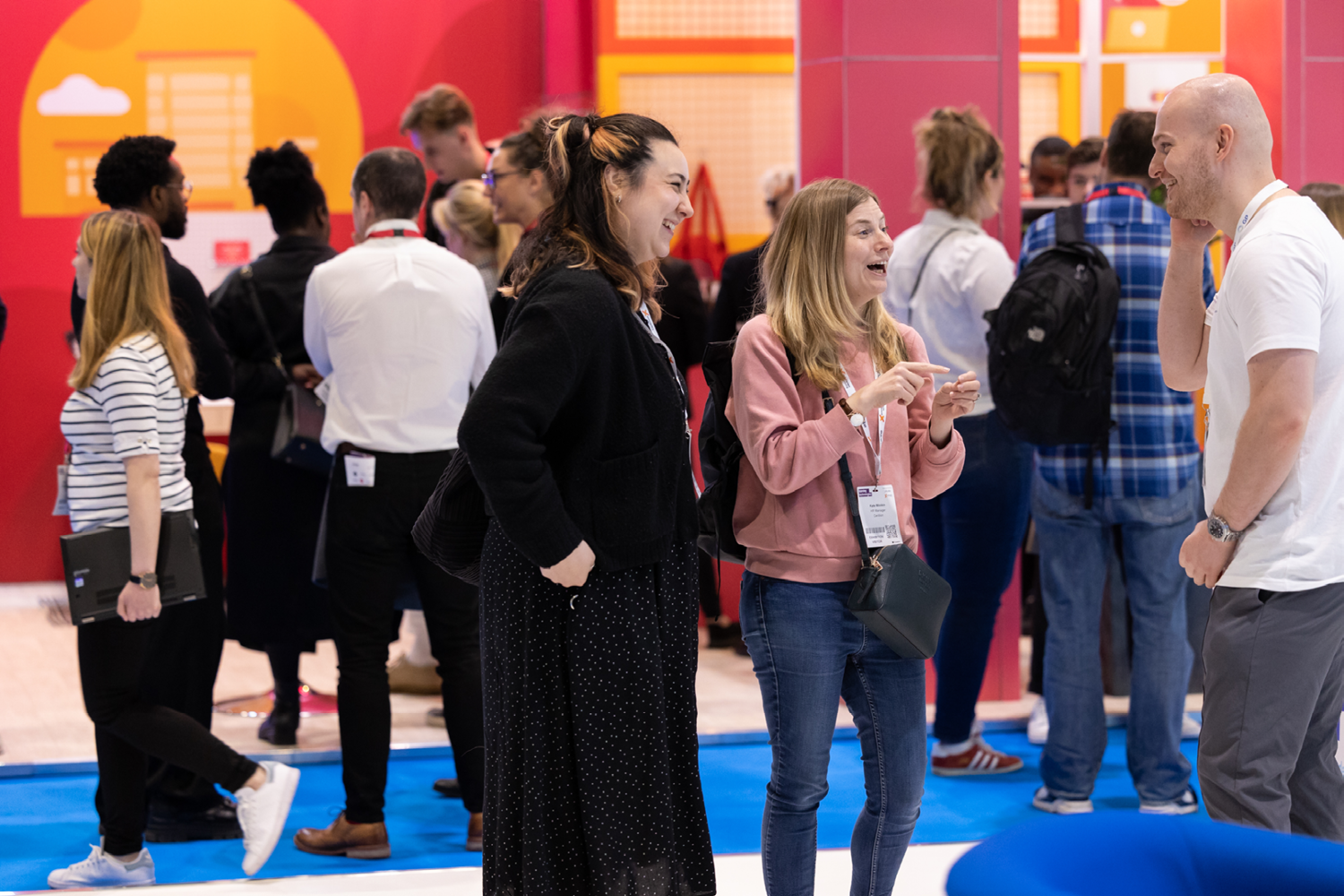 We had an absolute blast this year, and after talking to some of our visitors, exhibitors and speakers, it seems you all did too!
"I think the show is brilliant and I've probably seen five or six companies that could really help us move forward. HR Technologies UK really opens your eyes to the possibilities." Joel Pateman, Barclays
"It's great to meet with professionals who know what they're looking for. We've had three demos go on at the same time which has never been heard of at any other show before." Phoebe Comerford-Flynn, Personio
"The Disneyland of the HR world: one not to miss!" Christine Armstrong, Conference Chair
HR Technologies UK will return to ExCeL London on the 17th & 18th of April, 2024. We're already excited!
If you'd like to take part next year, either as an exhibitor or speaker, don't hesitate to get in touch with the team at hrtechuk@closerstillmedia.com. And don't forget to sign up to our newsletter for all the latest updates about HR Technologies UK 2024!