23 Jun 2022
Using Tech to Solve the Hiring Crisis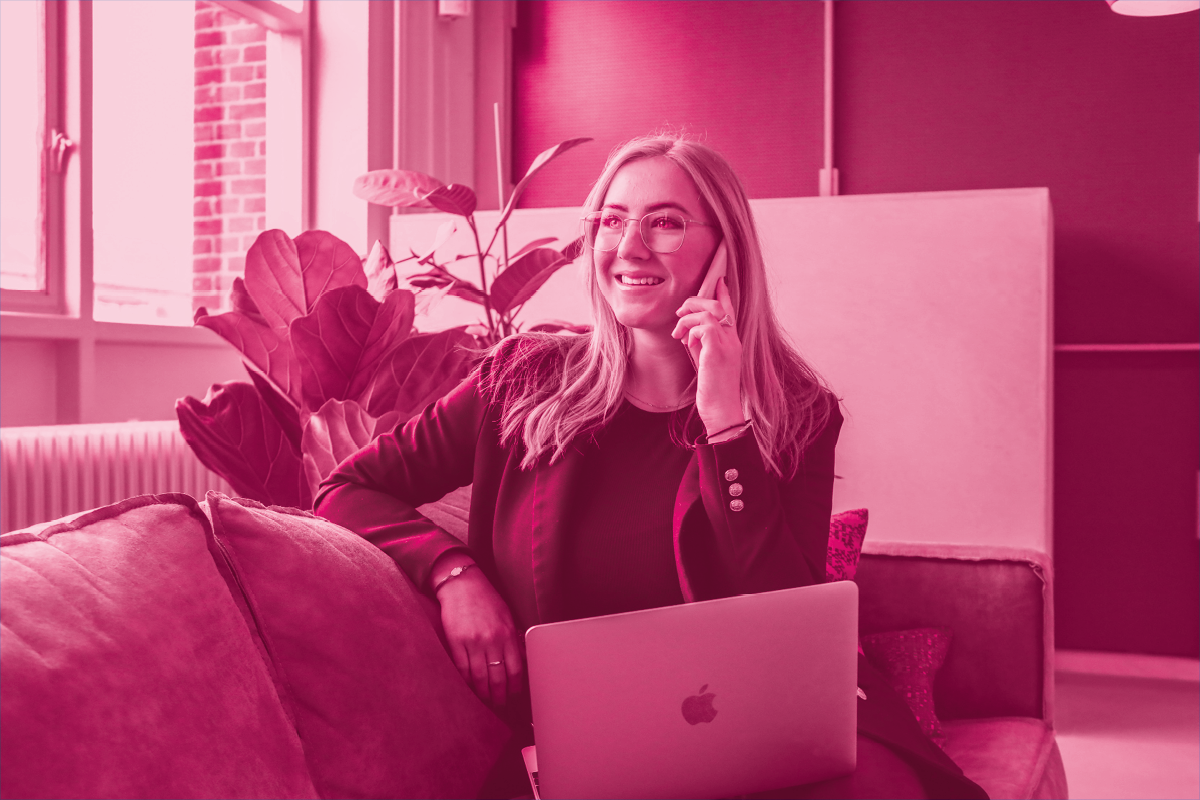 It's no secret - recruitment has become a problem for many businesses. In fact, 80% of employers say in the last year it's risen to the level of a 'business challenge' rather than just a priority. There are many different ways that tech can help to ease the burden of this problem, and in this article we'll dive into the best of them.
The Data
We took some time to investigate the Lighthouse Research & Advisory 2022 Talent Acquisition Trends Report (a catchy name, we know), to find out just how employers are looking to solve the hiring crisis.
The study involved interviewing over 1,000 businesses ranging in size and industry, as well as 1,000 active jobseekers to get a full view of both sides of the job search.
Over half of the businesses interviewed said that they'll turn to new talent tech as the solution to their problems, with a staggering 90% of employers saying they're actively shopping for hiring technology!
Priorities
During the study, businesses were asked what their main priorities were for improving their hiring practices. The top result? Diversity & Inclusion, with Sourcing and Recruitment Marketing coming in the second and third spots.
So, which technologies were most popular among employers who are shopping around?
Well, in order we have:
Recruitment Marketing
Video Interviewing
Diversity Hiring Tools
Talent Analytics
Applicant Tracking Systems
Let's take a look at each of these and see how they can help your business.
Recruitment Marketing
It makes sense that, in such a competitive market, employers are investing in solutions that will help them reach more people while standing out as a better option than their competitors! Recruitment Marketing does just that.
These tools are excellent at getting your message out to the right candidates, and can help your offer sparkle in just the right way. After all, in such a talent-led market, it's not just the candidate that has to be right choice for you – you have to be the right choice for them, too.
Video Interviewing
The pandemic changed a lot of things, and among them was the need for alternatives to in-person interviews. Thanks to this, video interviewing surged both in sophistication and popularity.
Post-pandemic, while the necessity for video interviews has dropped, their convenience and effectiveness is all but obvious. So, businesses are continuing to take advantage of them both to streamline their processes and to improve their practices.
For example, over 60% of candidates interviewed said that video interviews give them a far better chance to stand out and demonstrate their value. Plus, this proportion increased among candidates with diverse backgrounds, showing the tech's effectiveness in Diversity & Inclusion.
Diversity Hiring Tools
Speaking of Diversity & Inclusion, there are few different ways in which tech can help improve your business's efforts. They're not easily summed up in one paragraph, but fortunately we have a whole article on the subject!
Talent Analytics
Solutions within Talent Analytics are invaluable both to speed up hiring processes and to reduce bias. They make comparing candidates far easier, and offer a nice objective way to assess their quality.
They also go hand in hand with hiring assessments which, while not in the top 5, are also a popular tech solution among employers. It's important to consider which one you go for, however, as 63% of candidates said that they prefer a hiring test or assessment that not only assesses their current ability, but also assesses their potential. If you're interested in training and developing your new hires, then this sort of information is vital!
Applicant Tracking Systems
Far more than a simple address book, your Applicant Tracking System (or ATS) can be the difference between a quick and efficient hiring process and one that's confusing, complex and takes far too long.
An ATS can keep track of each of your candidates, giving you information on their quality, their progress through the hiring stages and smaller things such as their last point of contact. On a related note, keeping regular contact with your candidates is increasingly important, with 70% of candidates believing they should be updated with their progress at least once a week.
Don't forget to keep track of the candidates that were a 'no'. Even if they weren't right for the role you're currently hiring, almost half of respondents said that they'd like to be considered for similar roles in the future. Keeping their information on record through your ATS may drastically reduce your time to hire in the future!
Compensation
Whilst we haven't mentioned this yet, it's crucial to flag it. 3 in 4 of the employers interviewed said that compensation was a 'sticking point' in their hiring processes. It's unsurprising given the mounting factors of a talent-led market and a cost of living crisis.
Over half of businesses are looking to adjust their compensation offerings, but there are ways to address this issue without simply bumping up the basic salary.
The easiest of these is simply to place the salary directly on the job ad, with over half of the interviewed job seekers listing this as one of their key factors when applying for a role.
As for other solutions, check out our article on How Employers Can Help Amid the Cost of Living Crisis.
Conclusion
Given the advancements in recruitment technology, it makes sense that employers are all turning to these solutions to help with their hiring troubles.
That's why we're thrilled to be hosting a great range of Talent Acquisition tech on our show floor at HR Technologies UK! Makes sure you attend on the 3rd and 4th of May, 2023, to see what will best help your business!