20 Feb 2023
HR Technologies UK partners with HR.com to expand international focus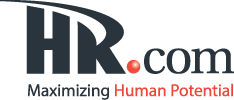 HR Technologies UK
– an all-new exhibition and conference solely dedicated to HR Technology and the future of the HR function today announced a strategic alliance with
HR.com
– the world's largest online community of human resources executives. The new HR technology event will be co-located in London with Learning Technologies, the top learning tech event in the world. Combined, these two events are expected to host over 13,000 attendees, 250 exhibitors, 50 conference sessions and a further 265 free seminar sessions on the show floor.
Taking place at the ExCeL, London from 3-4 May 2023, HR Technologies UK alone will bring together 150+ HR Technology and Service suppliers including Workday, SAP, UKG, Achievers, Visier, G-P Partners, HIbob, 37.today, Accu-Time Systems, Thymometrics, Workpro, Personio and AdagioVR showcasing software solutions within five core areas: Operations & Services, Recruitment & Talent Acquisition,Talent Retainment & Nurturement, Corporate Health & Wellbeing, and Learning & Development.
Speaking about the partnership, Robbie Jones, Exhibition Director, HR Technologies UK, said: "We are thrilled to announce our partnership with HR.com, and look forward to welcoming their members to London this May. As the world's largest network of human resources executives, our strategic alliance with HR.com marks a major milestone in our own journey to deliver exceptional networking and sourcing opportunities to HR professionals. There is no doubt that this partnership will leverage our individual strengths and help us, together, transform the future of the HR function."
"HR.com is thrilled to partner with HR Technologies UK to connect our online community of HR professionals with the HR community in Europe and bring even more value to their development and growth as individuals and to their organisations as they navigate today's challenges and prepare to succeed and thrive in the future," stated Debbie McGrath, CEO of HR.com.
For more information and to register your interest to attend HR Technologies UK 2023, visit
https://www.hrtechnologies.co.uk/
or contact the HR Technologies UK team.
About HR.com
At HR.com, we are committed to educating and inspiring HR professionals and helping them build meaningful and impactful careers. With products and resources rooted in education, research, and leveraging cutting-edge technology, we help at every career stage - and over 2 million HR pros agree! By delivering best-in-class learning products,500+ annual webcasts, 30+ world-class virtual events, and over 180 insightful research studies through the HR Research Institute, HR.com strives to inspire and strengthen workforces to change the world. HR.com also offers the most comprehensive HR certification exam preparation and guarantees a passing score on all SHRM and HRCI certification exams. Technology and experience drive our customised solutions that will help you become the best and most successful version of yourself. Learn more at www.HR.com and maximise your potential.
About CloserStill Media
Brought to you by CloserStill Media, independent global event organisers and the creators of events across Technology, Healthcare & Veterinary Services. Our events are some of the largest and most influential in their respective industries. Founded in 2008, CloserStill Media now have more than 70 events in the UK and international markets including the United States, Germany, France, Spain and Singapore. We are one of the world's fastest-growing exhibition businesses, running best of class events in the HR, learning, medical & healthcare, technology and veterinary sectors.
In the last 10 years, we have won over 50 major industry awards, including the coveted 'Best Business Exhibition' seven times, featured in The Sunday Times 100 Best Places to Work 3 times (2018 2019 & 2020), been voted by members of the Association of Exhibition Organisers as the 'Most Respected Company' in the exhibition Industry and winners of awards including: Best Business Exhibition (x7), Best Marketing (x8) and Best Sales (x4) Best Launch or Brand Extension (x5). Adapting to digital during 2020, we also won 3 awards at the new EN Digital Awards.