25 Apr 2023
Find your perfect people tech at HR Technologies UK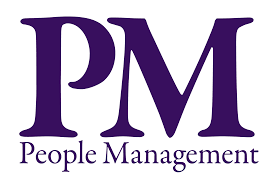 Coming to ExCeL London on the 3rd & 4th of May, 2023, HR Technologies UK is already the UK's largest event in the HR marketplace. With over 65 tech solution providers attending and over 50 freely accessible industry seminar sessions, this event is where senior professionals in HR, talent and tech will meet to determine the technological future of their businesses.
Among the visitors who have already signed up to attend are senior people professionals from global brands such as KPMG, Samsung, British Airways, Chanel and PwC. The event brings together the most influential members of the HR function, who will discuss, deliberate and, ultimately, deliver the future of work.
After visiting the sister show, HR Technologies France, in February, Crédit Mutuel named it "a fine national event destined to become THE central meeting place for players in the HR world."
The event, which is free to attend, is organised by CloserStill Media, a market leader in corporate events. HR Technologies UK runs parallel to Learning Technologies, Europe's leading workplace learning event. Visitors to either event will automatically be granted access to the other, doubling their networking opportunity.
HR Technologies UK also offers a paid conference, featuring presentations, panels and discussions from fascinating speakers that span the people function and beyond; the closing keynote on Wednesday 3rd of May will be delivered by astronaut Major Tim Peake.
Any UK HR or recruitment professional should not miss this opportunity to gain insights, experience and new and valuable industry peers. To learn more about the event or to register for a free visitor's pass, visit the HR Technologies UK website.